About the Captain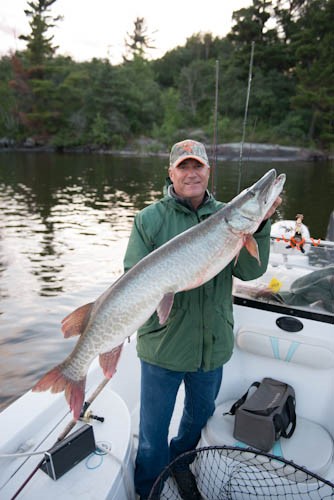 Musky Adventures Guide Service originated on Lake of the Woods in 1980 while I was guiding Walleye and Muskie fisherman. Freshwater Musky fishing on Lake of the Woods in Minnesota is always an incredible experience that I continue to enjoy. Too many cold winters in Northern Minnesota had my wife Mary and I looking for a warmer place to spend the winter and in 1983 my fishing operation expanded to Central Florida where we have built our home and enjoy exceptional Bass
Fishing on Legendary Lake Toho!
Lake Toho is well known for its amazing ability to produce large numbers of Bass over 10 pounds and annually producing Bass in the 14 pound class. Winter and Spring are the best times to encounter these big heavyweights. This works well for me because in June this homesick guide is headed back to his cabin on Flag Island (Lake of the Woods) where there are no cars, and there is no traffic, and more 50 inch Muskies have been caught than anywhere in the world.
There have been tough days and there has been bad weather but the good people I have met and the great fish we have seen make me feel very fortunate to be able to guide freshwater fisherman on these two unique and beautiful lakes. I thank God and you the sportsman.
Sincerely,
Chuck Leach
We take care and supply the following:
Rods and Reels furnished at no extra cost
Transportation arranged as necessary
Clean, Dependable Boats
Friendly, Courteous Service
If you have any questions, you can send an e-mail to: chuck@muskyadventures.com.